Showroom
Continental
Continental AG is a German corporation involved in the automobile supply industry located in Hanover. The company employs around 212,000 members of staff at more than 200 locations in 53 countries. Continental is the market leader in Germany in tyre production; the corporation has developed over the years from a tyre manufacturer into one of the largest automobile suppliers in the world.
FROM AUTOMOBILE SUPPLIER TO THE BIKE INDUSTRY
Continental started off as a manufacturer of solid tyres for carriages and bicycles and developed into a global player over the following 145 years. coleo design is now supporting Continental with its entry to the E-bike sector. Alongside cars, electric bikes provide people with climate-friendly, clean mobility. The integrated down tube battery is the first result of our cooperation. 
FROM THE IDEA TO THE FINISHED E-BIKE
The Conti E-Bike System was created in close exchange with Continental. coleo design was involved in the entire design process – from the first sketch to the finished construction. We attached most importance to good ergonomics and intuitive handling.
The fully integrated down tube battery unites three components in one specially developed down tube frame element: rechargeable battery, battery management system and motor frame adapter. The rechargeable battery has 50 li-ion cells, which can offer up to 612 Wh. It can be securely fixed in the down tube using an Abus frame lock and fully removed if required.
FRAME AND BIKE CONCEPTS FOR THE FUTURE
Concept sketches are an important element of the concept development. Doodling creates the scope for creativity and is an effective tool in visualising ideas. Using design sketches as an aid, we can quickly and efficiently show the properties and details of the products. They are also an integral component of the decision-making processes and assist in communication with engineers and the end consumers.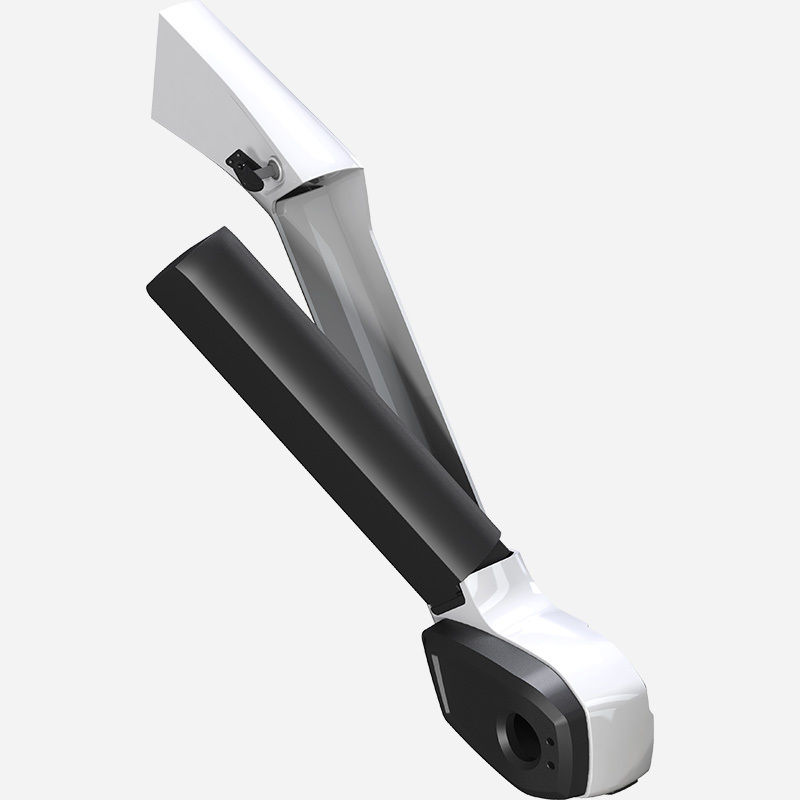 Hard Facts
PRODUCT
Integrated down tube rechargeable battery
CAPACITY
36 V · 17 Ah · 612 Wh
CELLS
50 li-ion cells
INTERFACES
CAN Bus communication
PROPERTIES
Integrated cable channelling
ABUS Plus battery lock
Deep sleep mode
Rosenberger magnetic plug
»Easy-going, light and quiet – the CONTI® eBIKE SYSTEM (CeBS) achieved the result ›very good‹ in a test by VeloTotal. In the ›checked‹ category, the bike experts examined the drive in detail and came to the conclusion: An excellent basis for e-MTBs«